Thank you for looking into our exclusive V.I.P. Program. At Flower Subaru we thought long and hard about how to say thank you to our customers. You have made us a permanent part of the Western Slope and we're grateful. We thought of benefits that we would want for our Mothers and Fathers, Spouses and Children. We'd also like to share them with you.
Thank You.
Fritz Flower
Flower Subaru V.I.P. Program


Phone number for a live person 24/7 
Pick-up and Delivery Service (10 mile radius of Montrose area)
Tour of dealership at time of purchase
Free diagnostics for V.I.P's on all the cars they own

Express Check-in at Service Counter
Monthly V.I.P. Exclusive Service Specials
Price Matching on Competitors Coupons 
Internet Specials for V.I.P.'s- emailed to you
Free Tire Rotations for V.I.P's on all the cars they own
How To Become a V.I.P. at Flower Subaru
"The V.I.P. Benefits are reserved for the customers that buy their new or used vehicle from Flower Subaru."*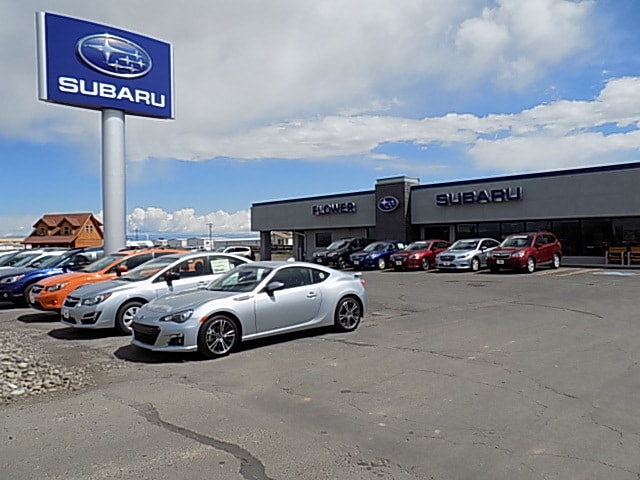 * A little fuzzy as to exactly how this works?

  Ron Ellis, our Operations Manager would be more than happy to explain the details on this wonderful benefit package.
V.I.P. Enrollment is automatic for customers purchasing their vehicle from Flower Subaru. See Ron Ellis for Enrollment Details.
(970) 249-9664