The 2022 Subaru Love Promise Community Commitment Award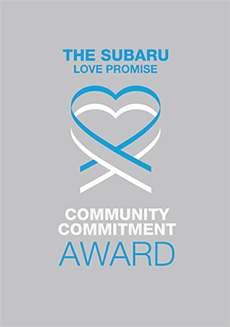 We've been nationally recognized for our dedication to our community and the Subaru Love Promise.
We're honored to receive the 2022 Subaru Love Promise Community Commitment Award. This award nationally recognizes Subaru retailers who are making the world a better place while demonstrating an outstanding commitment to supporting passions and causes in local communities. These efforts are focused in important areas such as the environment, community, health, education, and pets.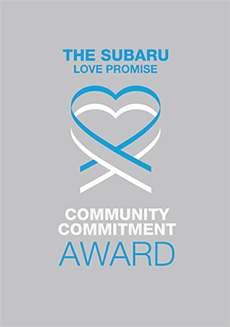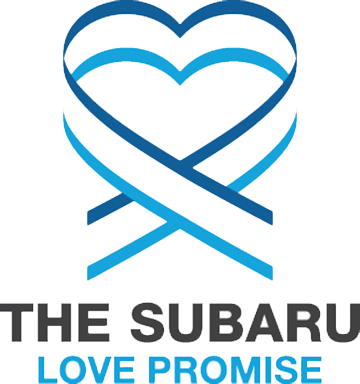 What is the Subaru Love Promise?
Subaru and our retailers believe in making the world a better place and the Subaru Love Promise is our vision of respecting all people. This is our commitment to show love and respect to our customers and to work to make a positive impact in the world.
How is Flower Subaru dedicated locally to the Love Promise?
Our Love Promise can be seen in various partnerships with local charities and non-profits. We're grateful for the opportunity, not only to be a part of our community, but to serve it as well.
Second Chance Humane Society
Boys and Girls Club, Academic Booster Club, Montrose Rec District, elementary school drive 4 kids
The Bridges Summer Concert, Rotary Club, Altrusa, Red Coats, CASA
Hope West, Dolphin House, San Juan Healthcare foundation
Love Promise Stories from Flower Subaru
Subaru and Flower Subaru believe in making a positive impact on the communities in which we live and work. We uphold that belief through our Love Promise Community Commitment. Every month, we select inspiring stories from customers and partners from around our area who strive to support our collective commitment and feature them here
Flower Subaru Loves the Earth - Jesus H
Flower Subaru is partnering up with our local enterprise stores Flower Motor CDJR and Montrose Auto Connection to help reduce the waste impact we have on our community. We are reducing waste from coffee cups, coffee pods, snack wrappers and other small items in our stores and in our communities. We invite you to be a part of our recycling efforts and drop off collected items at our Flower Subaru location. Subaru's partnership with Terracycle will help convert easy to dispose of items into more useful things such as park benches and playgrounds.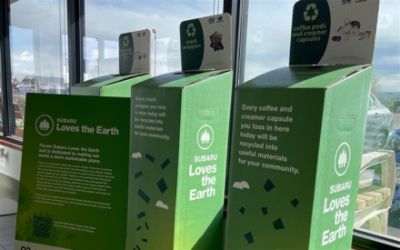 ---
Most Magical Time of the Year - Jesus H
Winter and Christmas are a magical time of the year, Flower Subaru Loves To Care about our local community. This year Flower Subaru teamed up with Mrs. Claus for a Cause to donate blankets to special needs families. In addtion, we took up a toy collection for local kids to participate in the magic.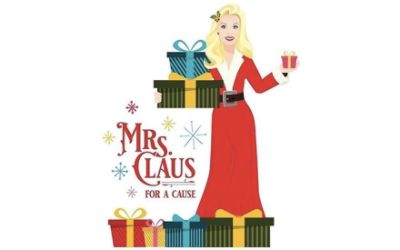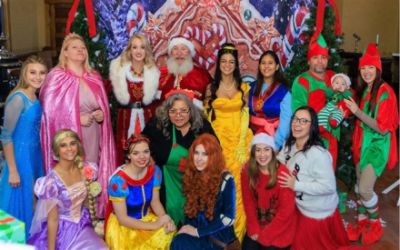 ---
Flower Subaru Loves Pets - Luanne T
Flower Subaru has been a long time partner of the Second Chance Humane Society and its efforts in finding a "Forever" home and family for surrendered pets. We have had a number of successful pet adoption events and this one was no different, more than half of the pets that were brought in found a home that day. We're grateful to be a part of such a great cause and look forward to future events with our friends at Second Chance Humane Society.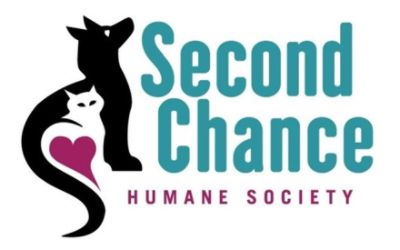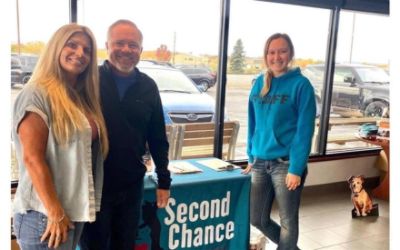 ---
Dog reunited with family thanks to Flower Subaru - Leigh R
One of the shelter pets at the October 2021 Flower Subaru adoption event had been a stray and was taken in by Second Chance Humane Society two weeks prior. The dog, shelter name Buddy, was adopted from the event; however, the family felt that Buddy would be a threat to their chickens, so they brought the dog back to Second Chance. During the Flower Subaru adoption event, the dealer owner's wife was sure she knew who the dog belonged to. She reached out to who she thought the initial owner was, and sure enough that was their dog, Flynn, who ran off their property weeks prior. The silver lining was that the dog's adoption at the event didn't work, but because of the event, Flynn was reunited with his original owner.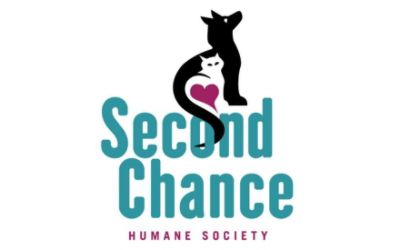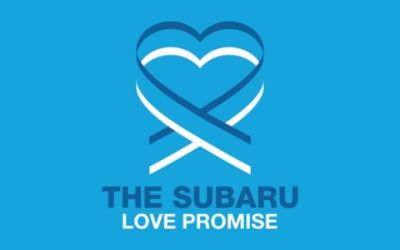 ---
Flower Subaru Loves Learning! - Jazz J
Flower Subaru has been an impactful presence in the Western Slope of Colorado for many years, it is the longest operating Subaru Dealership in the State of Colorado and has supported many local charities throughout the years such. We truly believe that all kids deserve access to a quality education. This year is no different, Flower Subaru partnered up with Columbine Middle School in honor of their brand new, state of the art building to help kids in our community. We want to thank Donna at Columbine Middle School for helping us arrange and fulfill this year's donation with a selection of books for the school's Library.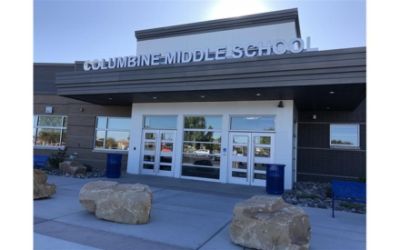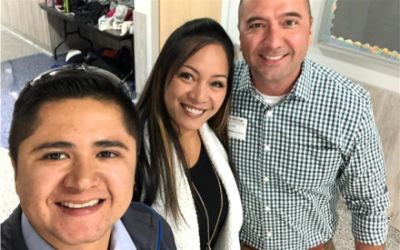 ---
Loves to Care with Flower Subaru - Jazz J
Flower Subaru of Montrose, Colorado, has been an active supporter of the local community for many years, donating to local charities of all causes. This year as part of the Subaru Love Promise, we selected the San Juan Cancer Center. Almost everyone has lost a family member or friend to cancer, it affects not only the patient but also the family. We encourage people to get involved and do whatever is possible within their means to help. We would like to thank the San Juan Cancer Center for partnering with us this year for the Subaru Loves to Care event! "Take one day at a time. Today, after all, is the tomorrow you worried about yesterday."– Billy Graham
---
Flower Subaru Loves Monarch Butterflies - Fritz F
The beautiful Monarch Butterfly is a favorite for all butterfly lovers. Milkweed plants are the only natural habitat for Monarch larvae. There has been a decline in Milkweed plants that has caused the Monarch population to decline considerably. Flower Subaru partnered with the National Wildlife Federation as part of our Subaru Loves the Earth initiative during the month of April. Stop by the dealership to get information on the National Wildlife Federation's Butterfly Heroes program and learn how you can start your own butterfly habitat. We will even provide a pack of seeds to start your own butterfly habitat and help save one of the most beautiful butterflies in existence.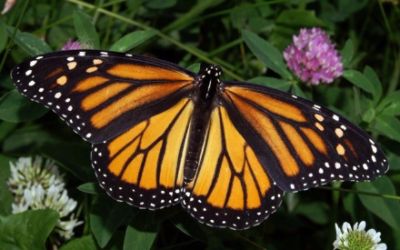 ---
A time of compassion. - Kathy A
On the 23rd of January I lost my life love and husband of 44 years, very sad and hard. On 2-17-2016 I stopped to look at a Subaru and was shown both used and new, I chose not to test drive that day. I went back on 2-22-16 and test drove and purchased a new Forester. The salesman Gordon Cockroft was absolutely wonderful. I believe we need a million more people like him in this world maybe even more. I wish to thank him and Larry Garrison for their professional and mostly caring that I felt that day. I will definetly buy Subaru again as I LOVE my car. Mr. Gordon told me I would and he is absolutely right. Thank you doesn't seem enough but I am very thankful. -Kathy Appelhanz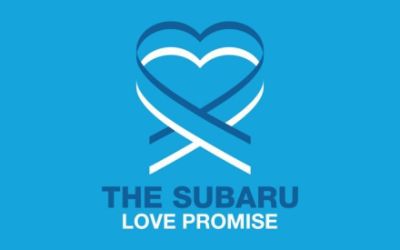 ---
Flower Subaru Proudly Supports Heroes Forever - Vicky S
Heroes Forever is a non-profit organization that started in Denver. The mission of the organization is to provide pediatric cancer patients and their families with much needed support, family activities, relaxation and education. During the holiday season they do a Adopt-A-Hero campaign that is designed to share the load (financial burden) with those families in need by taking up the reins of Santa's sleigh. In December, Flower Subaru partnered with Heroes Forever and adopted a local family with a young son with stage 4 Hodgkin's Lymphoma. Fritz Flower and his wife April went on a shopping spree for the Holiday's to make sure that this family had an extra special Christmas this year. Cancer is a disease that is emotionally, physically and financially draining on a family. This is one of the way's that Flower Subaru gave back to a local family in our community to help bring a little relief during the stress of the holiday's.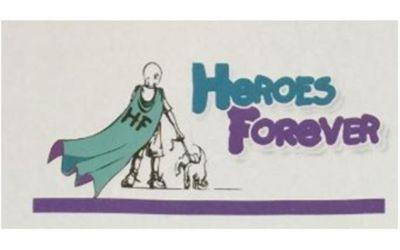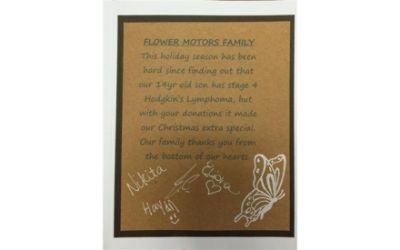 ---